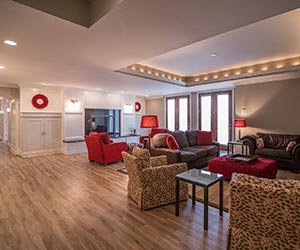 Planning a basement remodel takes a lot of work. The good news is that a contractor has the training and experience to make your next project a success. As such, they'll ensure that your new basement is safe and up-to-code.
It's easy to get lost in the details during basement renovation. But here are some things you should never forget.
1. Battery Backup for Your Sump Pump
Is your home located in a flood zone? If so, it's important that you have a
installed in your basement if you don't have one already.
As the name suggests, a sump pump will pump rainwater out and away from your house. This helps prevent water from getting into your basement. That way, you'll be able to
and mold remediation.
A plumber would install the sump pump at the lowest point of your basement. It would then collect water through either drains or as moisture seeps through the soil.
If you plan on remodeling your basement, it's important to install a battery backup for the sump pump. That way, your basement won't flood if the power goes out.
2. Egress Windows
A basement bedroom is any room that's as big as a bedroom and contains a closet. If you plan on adding a basement bedroom, you'll also need to install egress windows. That way, you'll be able to escape in the event of an emergency, such as a fire.
Your contractor will know what's required to make your remodeled basement code-compliant.
3. Drop Ceiling
Most codes require at least 7 feet of clearance in a remodeled basement. This includes the drop ceiling.
If there isn't enough space for a drop ceiling, you may need to move the exposed pipes and ductwork. The other option would be to lower the concrete floor, which is a lot more expensive.
Also, keep in mind that a drop ceiling doesn't have to be boring! There are plenty of designs to choose from so your basement doesn't look like a generic office space.
4. Proper Lighting
Most basements don't have the benefit of natural light. That's why you'll want to make sure you install enough lighting so the space doesn't look dim.
Don't be surprised if you end up installing more light fixtures than you have anywhere else in your house. Space light fixtures close enough so that there aren't gaps in illuminated areas.
Many of our clients choose to install recessed lights to create even lighting throughout their basements.
Request a Free Estimate From Basement Trust
Basement Trust is a reputable basement remodeling contractor in Grand Rapids, MI. As such, we encourage you to check out our portfolio of projects from past clients. We would also be more than happy to answer any of your questions.
To request a free estimate, please call Basement Trust at (616) 608-9716. You may also fill out our online contact form and someone from our team will reach out to you soon.
This blog post has been updated.