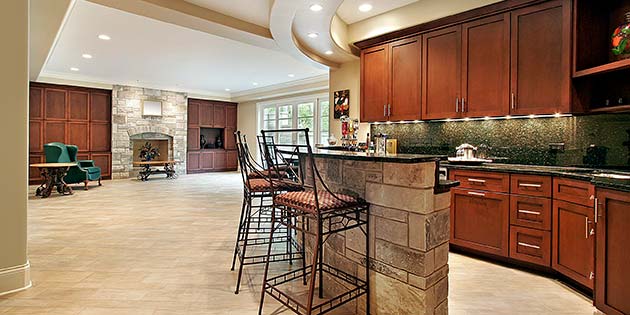 Basement design is more than just making sure a finished or remodeled basement looks "pretty." It's also about making sure you get the most out of your basement.
Our Grand Rapids basement contractors will be able to work with you to come up with the perfect basement layout and design. During your consultation with our basement designer, they'll ask questions that help them better understand how you'll use the space. For example, a basement media room will be designed much differently from a home gym.
Once they understand your goal for the space, they'll be able to create a basement design layout that works for your lifestyle and design preferences. Once the basement design has been finalized, we'll create a blueprint that can be given to the building department.
The blueprint will show important elements of your proposed basement space, such as dimensions, square footage, and where walls are located. Basement design is the first step toward making sure you get the most out of your basement.
The Grand Rapids basement remodelers at Basement Trust are dedicated to making sure you are completely satisfied with your newly remodeled or finished basement. If you are interested in our Grand Rapids basement design services and want to schedule a basement design consultation, give us a call at (616) 608-9716.